What is figurative language?
Alliteration, Hyperbole, Idiom, Metaphor, Personification, and Simile. These are all types of figurative language. Figurative language can be found in poetry where the writing appeals to the senses. Figurative language can make you look at the word differently; it can heighten your senses. It compares two things in such a way that you find the comparison interesting or even a bit suprising.


Powered by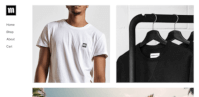 Create your own unique website with customizable templates.